Here at Soul Revival Kids, we are passionate about raising up the future generation of world changers! Our servant leaders will assist your family in registration and check-in, beginning at 9:30am, and get your kids to their appropriate classrooms. We have 4 different age groupings from 6 weeks all the way to 5th grade! Rest at ease knowing all of our leaders have had full background checks, as we place our children's safety as top priority.
Check In begins at 9:30am! Save time at check in by preregistering your kids!
We believe that big dreams start small! Your little ones (6wks-24months) will be well cared for by our loving leaders.  There's plenty to do for your little one and some comfy places to nap and rest. Everything is cleaned and sanitized before you arrive!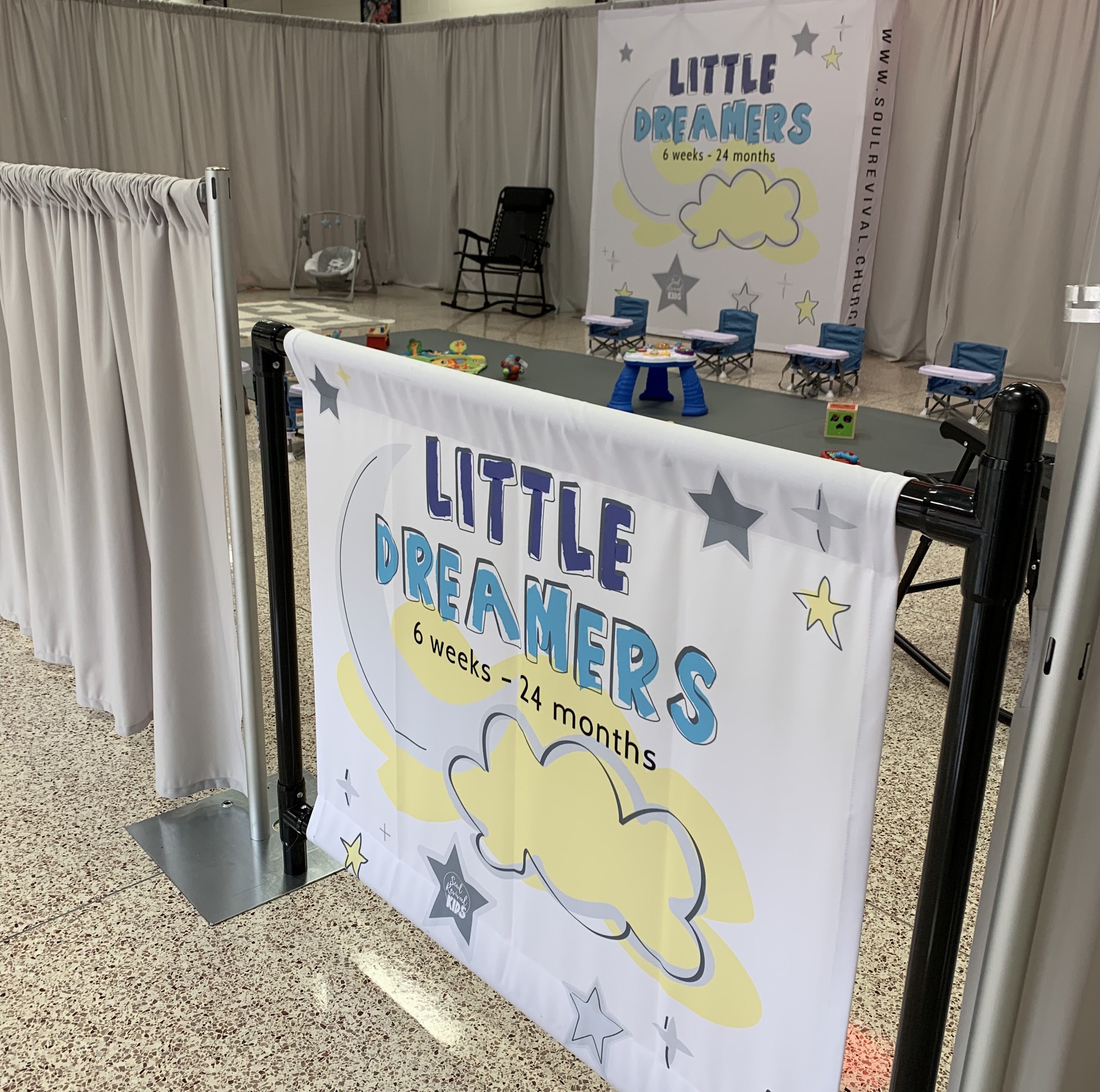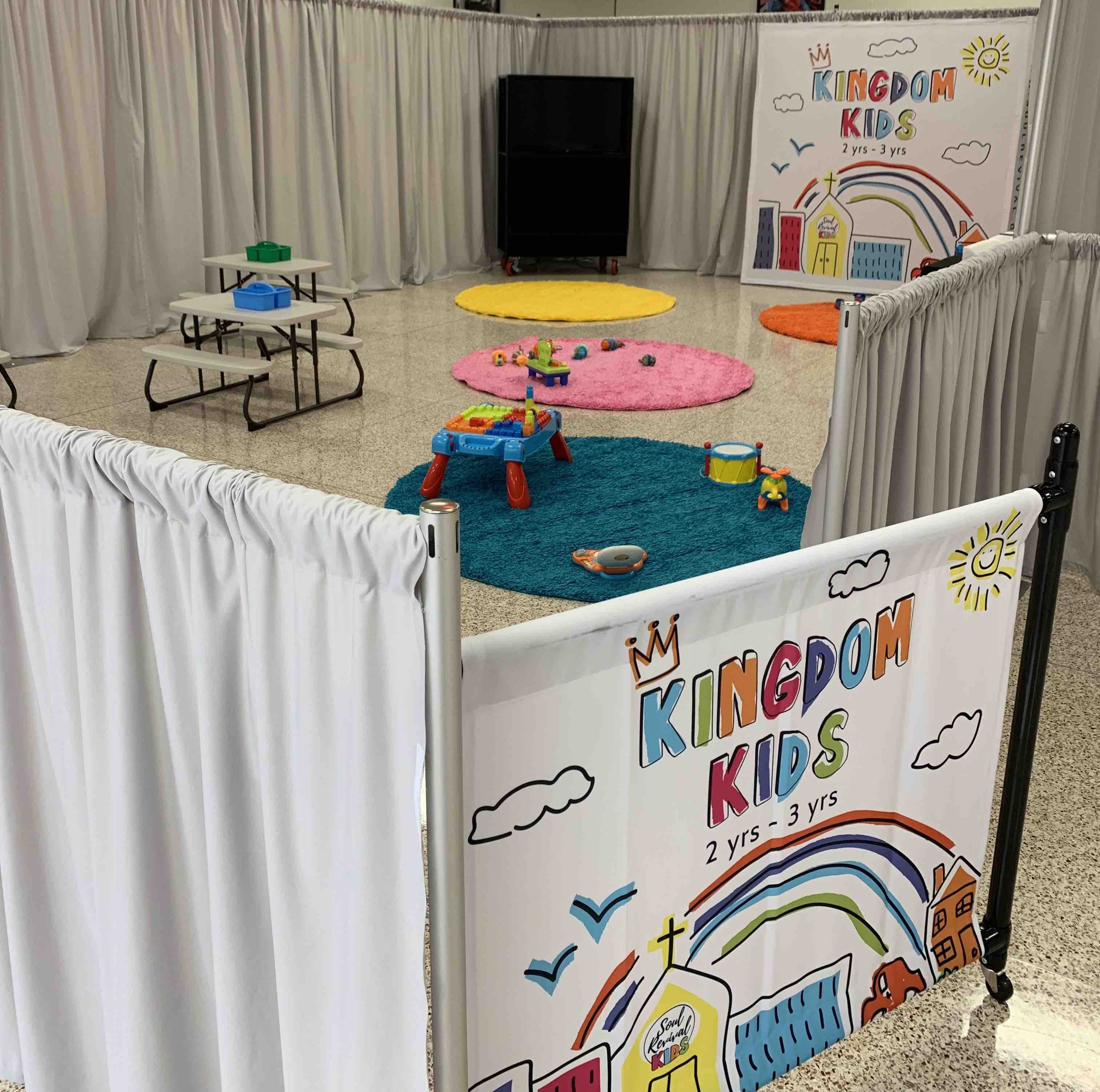 Drop your toddlers off in a fun, engaging, colorful environment where they will be sure to make plenty of new friends and have a blast! Our leaders will also play some fun worship songs and watch a short video bible lesson, making learning about Jesus fun and interactive! We believe that our kids are all Gods kids first and we want them to learn early, their identity as Kingdom Kids!
We believe that pre-school years are so formative and kids are soaking up the influences and culture around them. Our little Culture Carriers will be poured into by loving leaders as they engage in fun worship time, a bible story, and an activity to help them grow in their relationships with Jesus and take His love into the world around them!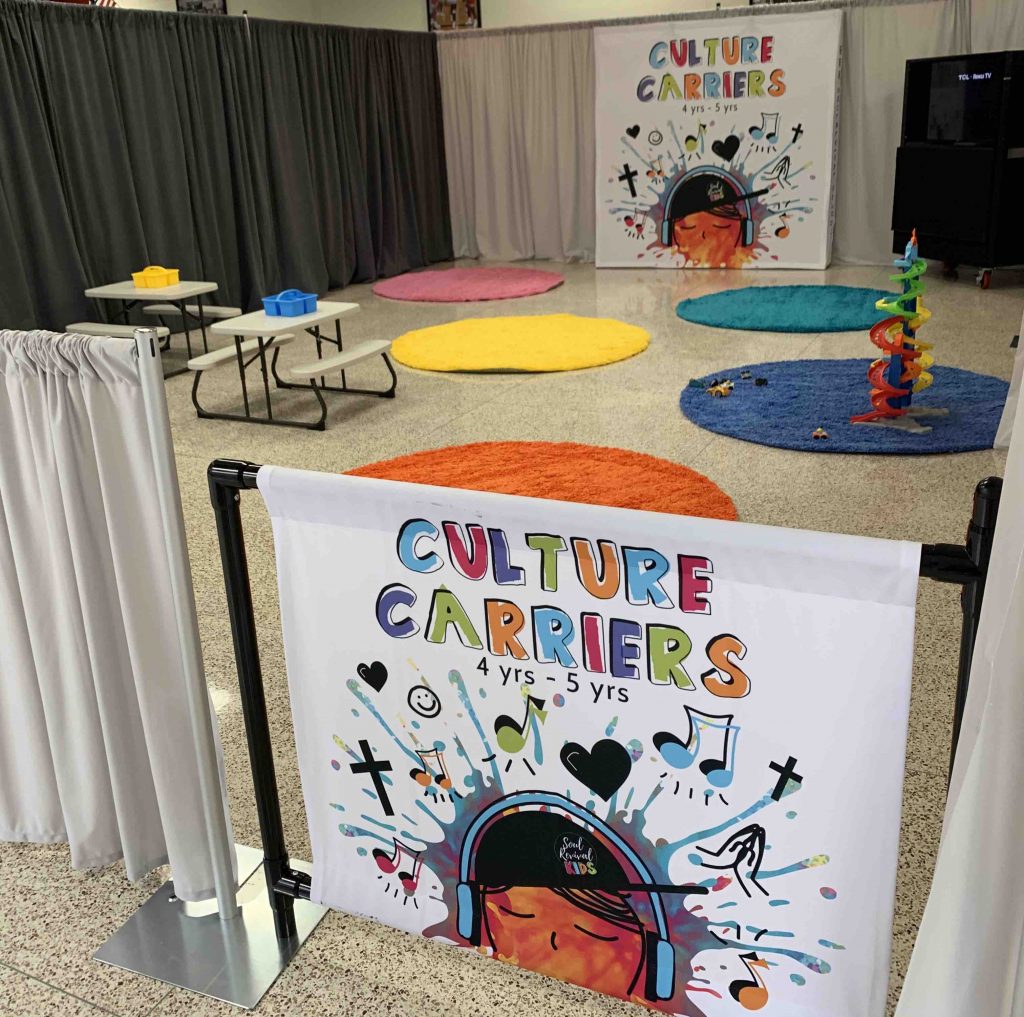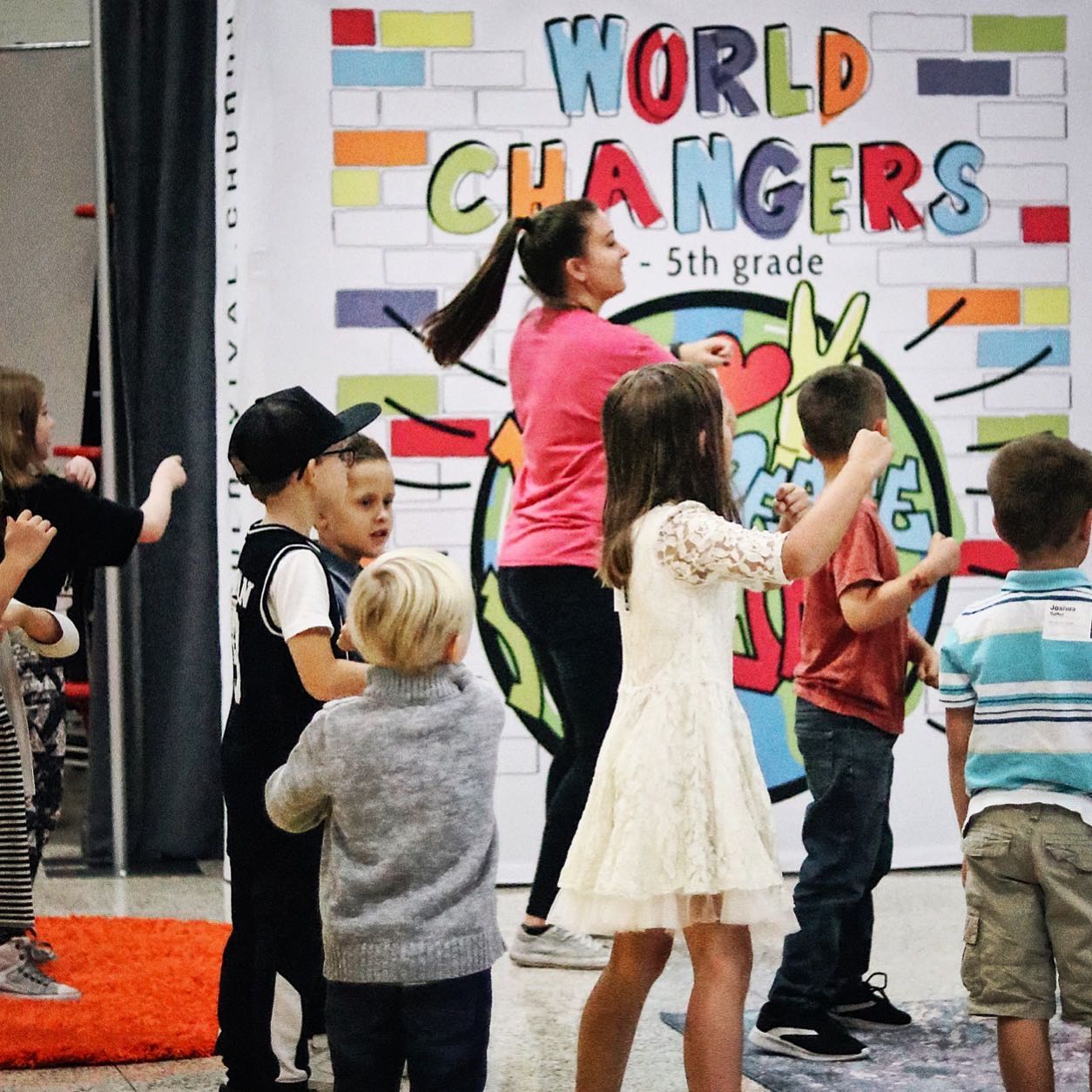 We aren't babysitting , we are raising up future leaders and followers of Jesus so that they are equipped to change the world! Everything we pour into our kids matters and we want to keep kids engaged and having fun as they jump into the adventure of following Jesus! Our K-5th graders will meet new friends, engage in fun worship, hear and discuss a bible story, and do fun activities based on the lesson.